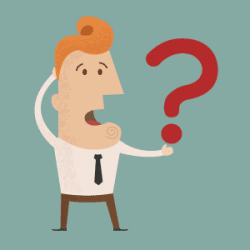 As you venture into the world of doing embroidery at your home, the first thing you will need is your own embroidery machine. However, this is easier said than done, as everyone needs nothing but the best when it comes to buying an embroidery machine. With the array of choices the market offers, making the right decision could take a lot of effort. That's why this buying guide is here for you.
You cannot make this decision without any counsel or advice, regardless of the knowledge and experience you may have with a monogramming machine. This is where taking the help of something, like a buying guide as you set out to buy an embroidery machine comes in. As you read ahead, you will find some of the best and most useful tips you must keep in mind while searching from the array of embroidery machines that the market has to offer to get the right one for you. You will know about various criteria regarding comparing embroidery machines, how you can separate the good from the bad and overall, get the most out of your investment.
Embroidery Machines and Your Skill Level
The first thing you need to judge on an embroidery machine to ensure that it will be the best for you is its compatibility with your skill level. Let us go ahead and see which embroidery machines are best for those at a particular skill level.
 Entry-Level Embroidery Machines
For beginners, an entry-level embroidery machine will be the best buy since these are extremely easy to use and they can be used as a monogramming machine as well. Entry-level embroidery machines do not require any advanced knowledge and if you buy a combination of an embroidery and sewing machine, you will save a significant amount of money. Some machines have several built-in embroidery designs to make this task easier for you. With a host of other features to aid in usage, this category is the best for those who do not have too much knowledge about embroidery machines and their usage.
 Intermediate-Level Embroidery Machines
If you have some knowledge or experience in using an embroidery machine prior to reading this buying guide, then you can go for mid-range embroidery machines best suited for those who want more than the basic features in a limited budget. In such a monogramming machine, you can get the best of both cost and features. In this range, you can get an embroidery machine with built-in designs as well as the ability to upload computerized designs via the internet.
  Mid-Level Embroidery Machines
A mid-level embroidery machine is best suited if you are looking to sew larger patterns than entry-level embroidery machines at your home. For instance, in this range, you can use such machines for the designs of 8 x 10 inches and even greater. If you get an embroidery machine that has a computer interface, you can simply upload the best designs on it and the machine will do the rest.
 Advanced-Level Embroidery Machines
For those who want the best of every possible design, feature and accessory in a home embroidery machine, this is the range to check out. Such a high-end home embroidery machine will come with several hundred patterns pre-loaded, including a range of alphabet fonts with a lot more. These machines also have a very high stitching speed, with the best speeds being as high as 650 stitches per minute.
Features to Look at Before Buying an Embroidery Machine
When you compare different embroidery machines, there should be some features you must consider. Here are a few of the most important features that you simply must look for in an embroidery machine to get the best out of your money.
Pedal Control
As the term suggests, this feature contains a pedal that is mostly placed on the floor and you can start or stop the machine pressing it. The benefit of pedal control is that it lets your hands stay free to work with the fabric.
Thread Tension Control
Thread tension control is generally there at the top or the front of the embroidery machine. It is marked with different numbers that indicate specific tension degrees. Along with that, there are disks to tighten or loosen the thread's tension. For more information on the appropriate tension level for sewing, the specific machine's documentation or associated information is the best source.
Stitch Selector
Stitch selector is implemented in embroidery machines by two methods. The conventional method is to use a dial present in the machine's front section. Modern designs then integrate the stitch selector into the LCD screen of the machine (if present). Not only does the stitch selector allow the user to select a particular stitch type, but it also allows the length of the stitch to be configured.
Speed Control
Speed control is something that must be checked in all the models of entry-level machines. It lets you adjust the speed to guide the fabric as desired and create straight streams. Speed control ensures that the embroidery machine is running at a manageable velocity without requiring manual work.

The Bobbin Winder
A bobbin winder makes adding a new thread much simpler when the old one runs out. A bobbin winder lets you continuously go on with embroidery process with automatic refilling rather than stopping to add a new thread every once a while.
Built-in Embroidery Designs
As designs have become more advanced, built-in embroidery patterns are now present in many embroidery machines. As the term suggests, you can use these or add your own from the internet to select a particular pattern and implement it on your project without too much of a hassle.
LCD Screen
With an LCD screen, you can get the much-required visual guidance as you go on with your project. In some models, it also doubles up as a stitch selector and helps you pick the right colored thread for the project.
Embroidery Area
Every embroidery machine has its own value of this area and it is up to you to decide what area will work best as per your requirements. LED lighting for this area is another great feature that you can look for to get better utility.
Weight and Storage
Before making the final decision to buy an embroidery machine that you feel goes best as per your requirements, you need to consider its weight as well as the storage area that it will take. Generally, you should get an embroidery machine that is flexible and light so that it can be packed and stored with ease after each use. For an student learning embroidery, it should be light as well so that the machine can be carried to classes. Lifting a heavy machine each day is not really the most convenient thing to do.
Additionally, if you require some extra space for your embroidery machine, consider it before you decide on what is best for your money. There may be some associated accessories with a particular model, so before you buy it, ensure that you have sufficient space to store everything. An embroidery machine bag for safe and easy transportation is something that you must consider at this point, especially if you get only a soft or hard cover with the machine.
The Brand, Price and Warranty
You will find similar kinds of embroidery machines spread across different brands and selecting the best one from them may not be much simple. There are some brands that are known for manufacturing quality and high-performing machines, so choosing them would be a wise choice. Do not go for a name that does not have accessories that are easily available, as it may be a pain later on. Some of the most-known names include Simplicity, Brother, Pfaff, Janome and Singer among others.
The price is an important consideration when you are looking for the best embroidery machine for meeting your requirements. However, if you are on a low budget, you may have to let go of some features. Do not spend all your money on a machine that offers a number of features, as you may not even require them all.
Lastly, the warranty term of the embroidery machine must be checked before the purchase is finalized. While this varies depending on the brands and the value of the machines, you can expect an embroidery machine to be under warranty for quite a number of years. Generally, embroidery machine warranties cover only parts and labor, and in some cases, just parts having a number of conditions. Go through all warranty information very carefully and know  everything, including the validity, terms, things it covers and does not as well as the claiming process.
Thus, when you go through all these factors with the proper research, you can be assured of getting the best that your money can buy in the form of a functional, durable and easy-to-use embroidery machine.