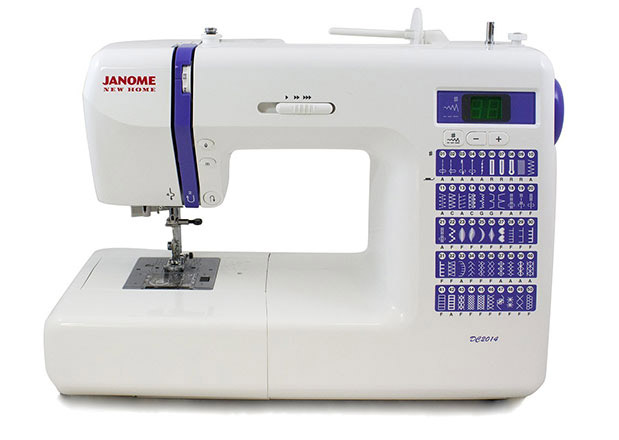 Janome DC2012 review (Computerized Sewing Machine)
Built-in stitches (50)
6.7/10
Buttonholes (3, 1-step)
8.5/10
Easy control features
9.0/10
Automatic features
9.5/10
Pros
Easy to use
Sturdy and durable build
50 stitching patterns
SFS technology
Computerized
Versatile Compatibility
Cons
Made for US outlet
Average performance
A good quality sewing machine is not just important for professionals, but for beginners and hobbyists as well. If you are looking to buy a computerized sewing and budget is not a problem for you, the Janome DC2012 Decor Computerized Sewing Machine can be an excellent choice. The machine is loaded with a number of features that a sewer with any amount of sewing experience is sure to appreciate. Right from home decor items, garments, curtains, linens, mending the clothes or quilting, this computerized sewing machine can be your ideal companion. Continue reading this Janome DC2012 review to know more about this machine.
Accessories
Let us first talk about the accessories that come with this sewing machine. Apart from the standard accessories, there is a full gamut of optional accessories that you can purchase for this DC2012 machine. I am only mentioning the standard accessories that come with this machine.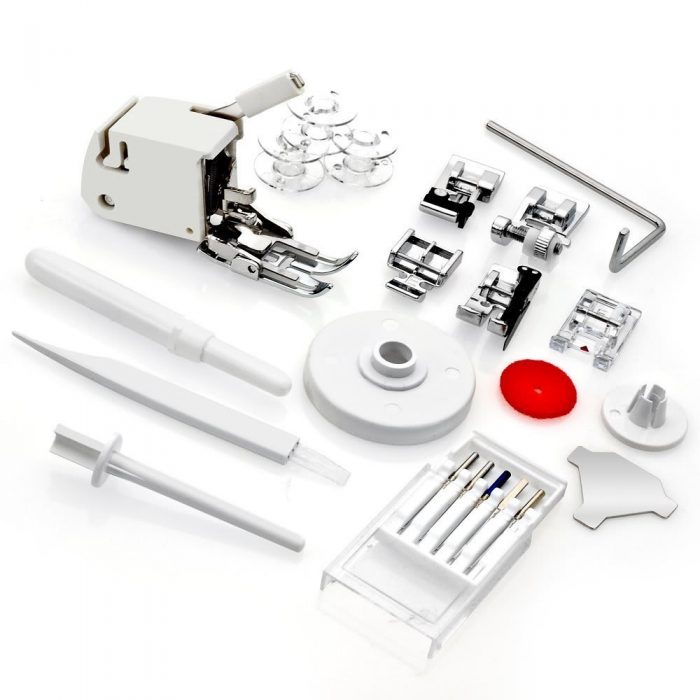 Bobbins
Snap-on presser feet
Seam ripper
Needle set
Lint brush
Screwdriver
Spool pin felt
Additional spool pin
Stand for spool
Holders for spool
Manual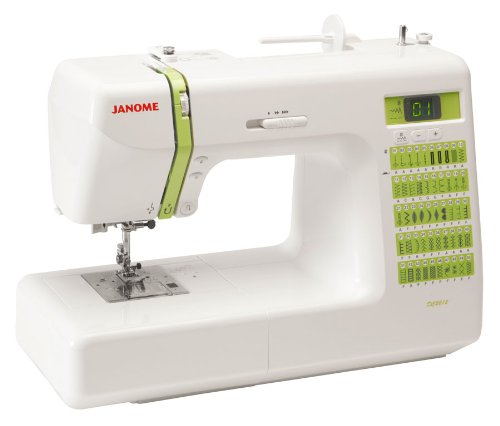 Key Features
Janome 2012 Decor Computerized Sewing Machine, as mentioned above, is loaded with many different features that can make the sewing process simpler and more rewarding in terms of the final outcome. Some of the most impressive features are-
Computerized
Computerized sewing machines carry a number of advantages over non-computerized ones. As the machine provides you with 50 different stitching patterns, the number for each pattern is mentioned below the LED display. You can easily select the pattern number and it will be displayed on the LED panel.
SFS Technology
The Superior Feed System (SFS) technology used by this computerized sewing machine features 7-piece feed dog system to make sure that the machine is able to deliver consistent stitching quality. While consistency is not something a lot of people thing about while choosing a sewing machine, ask any professional and they would agree that consistency is very important while working on decorative pieces, like drapes.
Memory Setting for Needle
The needle of this Janome machine has a memory setting which enables it to remember its directional up/down functions. This feature comes in very handy when you change your sewing position as you will not be required to again adjust the needle.
Multiple Shortcut Buttons
To make sure that your eyes and hands focus on the work piece, the machine has a number of shortcut buttons right above the needle to allow you to use them easily while working. Right from the locking switch, memorized up/down, to reverse stitching, everything is conveniently located above the needle.
Top Loading Bobbin
The bobbin of this Janome of this DC2012 computerized stitching machine is top-loading for enhanced convenience. It is jam proof and has a transparent cover to make sure that you are always aware of the level of thread remaining in the bobbin.
High Presser Foot Lift
The lift of the presser foot in this machine is very high to make sure that you are able to easily slide multiple layers of fabrics and even heavy fabrics under the foot with utmost ease. This makes the DC2012 an ideal choice for working on fabrics, like canvas, leather, etc. in multiple layers as well.
Replacement Parts Availability
While the machine carries an expensive price not, not many of the retailers might be able to provide you with its replacement parts. However, you shouldn't find any difficulty in searching for its replacement parts online. Afterall, Janome is a prominent name in the sewing industry and a large number of professionals use their sewing machines.
Pros:
Easy to use
Very sturdy and durable build
50 stitching patterns
Impressive SFS (Supirior Feed System) technology
Computerized
Compatible with many different types of fabrics
Comes with a variety of accessories
Many of the Janome DC2012 review also suggest that its instruction manual is very detailed and makes it easier to understand the features of the machine
Cons:
Can only be used in US as it is a 110-volt machine
While the machine is supposed to work on heavy fabrics, a lot of buyers have complained that its performance on heavy fabrics is not very impressive
Drop feed button is located at the back of the machine
Expensive
Ease of Use
No matter if you are experienced or pretty new to the world of sewing, the Janome DC2012 Computerized Sewing Machine is pretty simple to use right out of the box. It has fairly intuitive buttons that allow you to easily adjust the machine as per your requirement. While some users might think that its LED light is somewhat confusing, on closer inspection you will see that Janome has very intelligently designed this machine and switching from one stitching pattern to another is pretty simple. There are number below the LED panel corresponding to the 50 stitching patterns of this machine. Simply press the button and that stitching pattern's number will be displayed on the panel and you will be set to use that stitching pattern.
While the machine has a number of other features which are advanced in nature, the instruction manual that comes with this machine makes it very easy for the users to understand these features.
Warranty Details
The Janome DC2012 Computerized Sewing Machine comes with a 25-years limited warranty. And is the Janome DC2012 reviews are to be believed, then the customer service offered by Janome is pretty great as well.
My Verdict and Final Thoughts
While there is no denying that the machine is expensive, it is quality of stitching which it offers that should be considered. The machine comes from a world famous brand and is loaded with many different features that are sure to make you better at the sewing art. And the best thing is, all the advanced features of this machine are pretty easy to understand and use. I myself have been using this machine from over 8 months and have no complaints from this machine. While I have also used around 5 different sewing machines in the past, none of them offered such an easy functionality and high-quality results.
If you found this Janome DC2012 review helpful, do let me know about the same through the comments section below. I'll really appreciate your inputs.