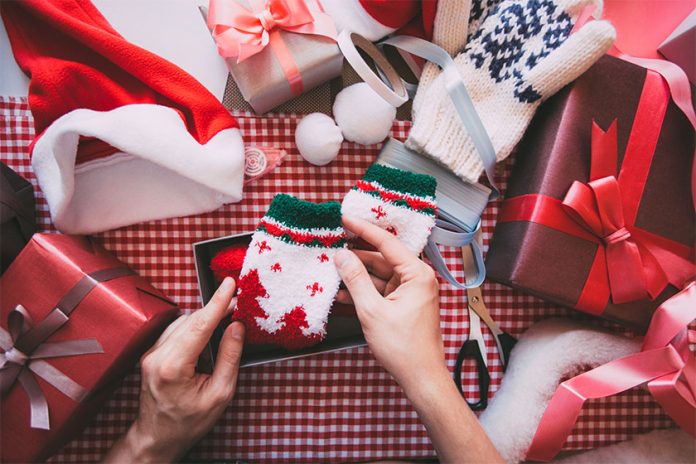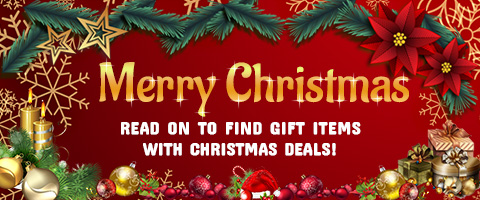 Looking for the perfect embroidery gift for your crafty friends? Most embroidery enthusiasts would go gaga over the latest tools and gadgets that would help them create beautiful stitch work faster or easier. Here are some embroidery gift ideas that you can mix and match to fill up a gift basket that your embroidery loving friends will surely appreciate. Check out these items to surprise your near and dear ones.
This embroidery stitching box lets you keep all your embroidery essentials securely in place. The pretty box is embroidered with pretty flowers and comes with three needles and two threaders to help you insert strands of silk through the needle. Now you can bring your embroidery tools with you wherever you go without worrying that they might get lost inside your bag. With it, the recipient will never have to worry about selecting needles for their embroidery machine.
Make your own gift boxes using embroidery stitches with this 4M Embroidery Gift Boxes set. The set contains templates for four gift boxes that you can decorate with embroidery. Also included are 2 plastic needles, 5 spools of embroidery floss, tag cards and instructions. These gift box sets make a great gift idea for little girls aged 8 years and more.
Embroidery scissors are a staple in every embroiderer's toolkit. This delicately embroidered scissors set features a dainty 10cm embroidery scissors with rose gold handles. It also comes with a metal heart shaped pendant thread cutter. The set already comes in a pretty gift box, ready for gift-giving.
This premium rainbow color embroidery floss collection pack will truly delight the avid embroiderer with its vibrant colors and excellent quality. The pack contains 105 skeins of approximately 35 different colors. They're great for embroidery, cross-stitch, bracelet making, and other projects. It comes with a free set of needles and threader too.
Create intricate and unlimited designs for your embroidery with this Spirograph Design Tin Set. With 19 gears to choose from, you can draw awesome pictures using the design guide, or create your own by mixing and matching different patterns. This Spirograph set will give you hours of fun with the family. The set includes 7 precision wheels, 1 ring, a rack, reusable Spirograph putty, 2 fine-line design pens, a 10-page guidebook, a design pad, and a travel tin with snap-in storage tray.
6. Embroidery Gift Kit for Beginners
Encourage little girls to pursue their interest in embroidery by surprising them with this embroidery gift kit for beginners. The kit includes a beautiful Dreaming Girl design, an embroidery hoop, cotton fabric with the design printed on it, instruction, stitch guide and key, plus all the embroidery floss and needles that are needed to finish the project. It's the perfect gift for budding embroidery enthusiasts.
Another gift to inspire your little stitcher, this princess design gift set has everything you need to complete this pretty design. It's ideal for children and beginners who'd like to complete their own projects. The finished design can be framed or displayed in the hoop.
This ribbon embroidery gift kit features a handmade flower design and includes the embroidery cloth, a colorful graph pattern, two needles plus a bundle of cotton threads and band. The project takes about a day or two to complete, and the finished product is a vivid design that's great for framing and used as a room décor.
7. Embroidery Transfer Pattern Book
This pattern book contains over 25 iron on patterns of flowers and butterflies perfect for your embroidery projects. The designs can be used for more than one stamping, and make a great edging for pillowcases, dish towels, hankies, and more.
More flower patterns are in this iron-on transfer book. The patterns can be used several times, and are ideal for use on pillowcases, dish towels, dinner napkins, and just about anything you can think of embroidering.
Make your own personalized and holiday inspired embroidery designs using this embroidery transfer pattern book from Aunt Martha's A Holiday for Every Season collection. Embroider your own towels and dinner napkins for Thanksgiving, Halloween, Christmas, and many more.
Unicorn lovers will take delight in this unicorn inspired embroidery scissors. The 4-inch scissors are made of stainless steel. They're not only cute, but they are sharp and of just the right size for snipping away small threads from your embroidery project.
This tall coffee mug looks innocent enough until you flip it to see what's printed on the bottom. Drink your coffee intentionally in front of friends and colleagues to play the joke on them and you're sure to elicit the giggles every time. This funny coffee mug will surely earn the thumbs up for being original.
Another great embroidery gift, this d & D Floss Organizer lets you keep your threads neatly organized and free from the tangle. Instead of spending your time detangling and sorting your threads, now you can work uninterrupted. Easily loop your floss through hooks, and remove them easily too without twisting or twisting your thread. It lets you save on time and energy, and gets more embroidery work done.
These are our top ten picks for the ultimate embroidery gift ideas perfect for the coming holiday season. There's an item or two for every age group, and every one of them is a useful addition to their embroidery craft tools. Mix and match these items into a gift basket, and make someone special happy in no time. Aside from these, you can get some great sewing gift ideas if the recipient also prefers sewing.