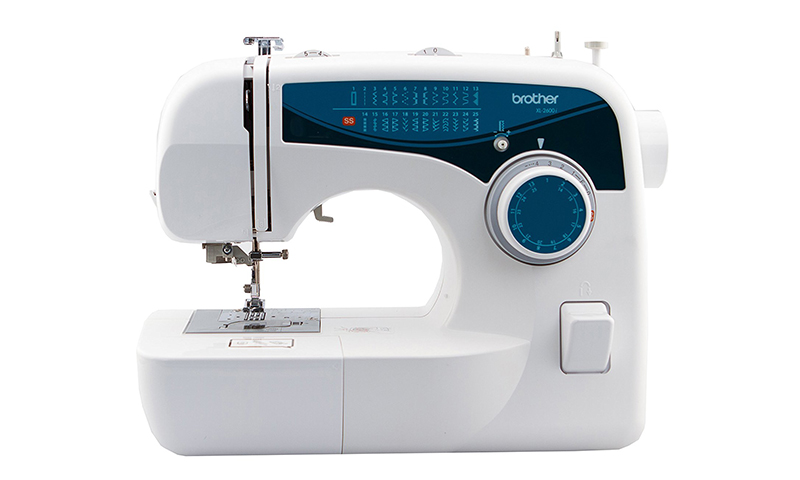 Brother XL2600i Sewing Machine
Built-in Designs (136)
9.9/10
Frame pattern (120) & Lettering font (6)
9.5/10
Embroidery field and hoop size
9.6/10
Memory & Computer Connectivity
9.5/10
Advanced & automatic features
9.0/10
Easy control features
9.0/10
Pros
Very reasonably priced
Produces firm stitches
Easy to use
Compact and light in weight
Speed controlling features
Cons
Body made from plastic
Doesn't come with case
Only basic features
No pressure adjustment
When purchasing a sewing machine, you've to consider a number of things; one of them being the value for money that the machine offers. When I was looking for a sewing machine, I was not looking to spend hundreds of dollars but wanted a machine that had some great features. My search finally ended with the Brother XL2600i Sew Advance Sew Affordable 25-Stitch Free-Arm Sewing Machine.
While it is a machine designed for beginners, it has a number of features that you won't really find in a lot of beginner sewing machines. The machine is highly affordable and has hundreds of great reviews on the internet. Read this Brother XL2600i review to know more about this machine.
Accessories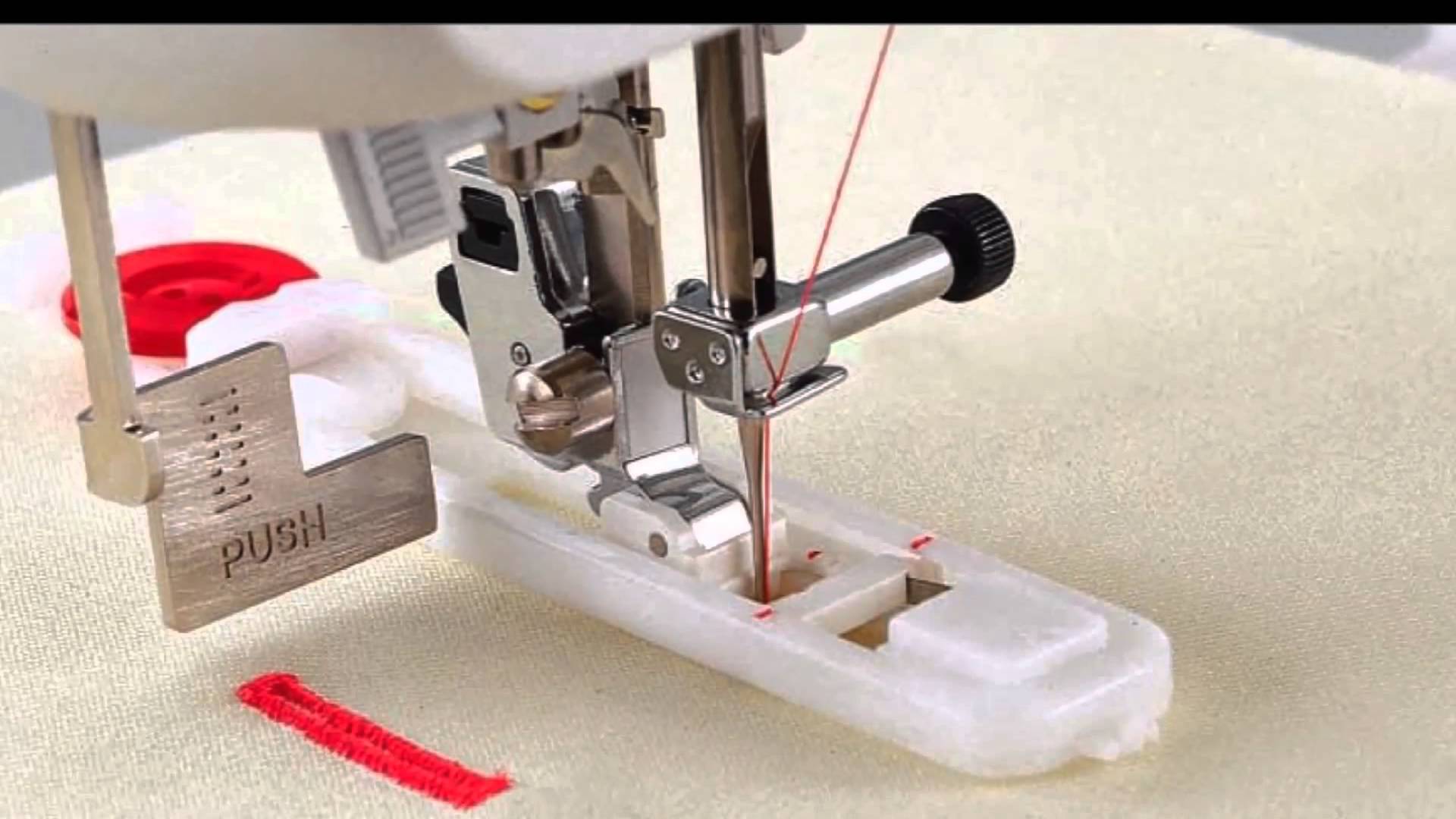 The Brother XL2600i comes with the following accessories-
3 Needles
3 Bobbins
Screwdriver
Twin Needle
Darning Plate
Additional Spool Pin
Key Features
Let us get to the most impressive features of this sewing machine-
Loads of Stitching Patterns
When looking for a sewing machine, the number of stitching patterns it offers is often an important consideration. The Brother XL2600i has 25 stitching patterns that allow you to stitch lighter fabrics as well as the thicker ones, like canvas, denim, fabrics used for quilting, etc. You get a variety of stretch, zigzag as well as decorative stitching patterns. This allows you to create retail-quality pieces right at your home.
Multiple Presser Feet
The sewing machine comes with a total of 5 different presser feet. If you don't know what presser is, it is that part of the machine which holds the work fabric in correct place when you sew and pressure is applied on the fabric to make sure that the feed dogs of the machine are able to constantly stay in contact with the forward-moving fabric.
While a general presser foot is commonly used for most of the sewing projects, there are some projects in which you want to move the fabric in a particular direction and not in the forward direction. This is where the need for additional presser feet arises. Apart from them being very useful, Brother has also done an excellent job of making it super simple for the users to change the presser feet.
Dial Tension Control
Every fabric type requires different thread tension or else the problems, like thread bunching and jamming will be very frequent. To eliminate this problem, the Brother XL2600i features a dial tension control which allows you to easily find the correct tension in the thread as per the fabric.
Variable Needle Position
The variable needle position of this machine makes it much easier for you to work with thicker fabrics. Moreover, the machine also comes with a twin needle and the additional spool pin which you will need to use the second pool. While there are many machines that do allow twin needle sewing, you are required to buy the twin needle separately. However, with Brother XL2600i, it comes as a standard accessory.
Free Arm Sewing
By simply taking out the cover plate of the machine, you can easily slip the sleeves and the pant legs from under its needle. Moreover, there is also a small compartment in the extension arm where you can store the sewing accessories that come with this machine.
Built-in Lamp
The machine also features a small, bright lamp which you can use while working in poor lighting conditions. The lamp focuses on the work area to ensure enhanced convenience and sewing accuracy.
Replacement Parts Availability
Brother is one of the most popular names in the world of sewing and thus, there shouldn't be any difficulty in finding the spare parts of Brother XL2600i. You can find them at retail stores or can search for them online.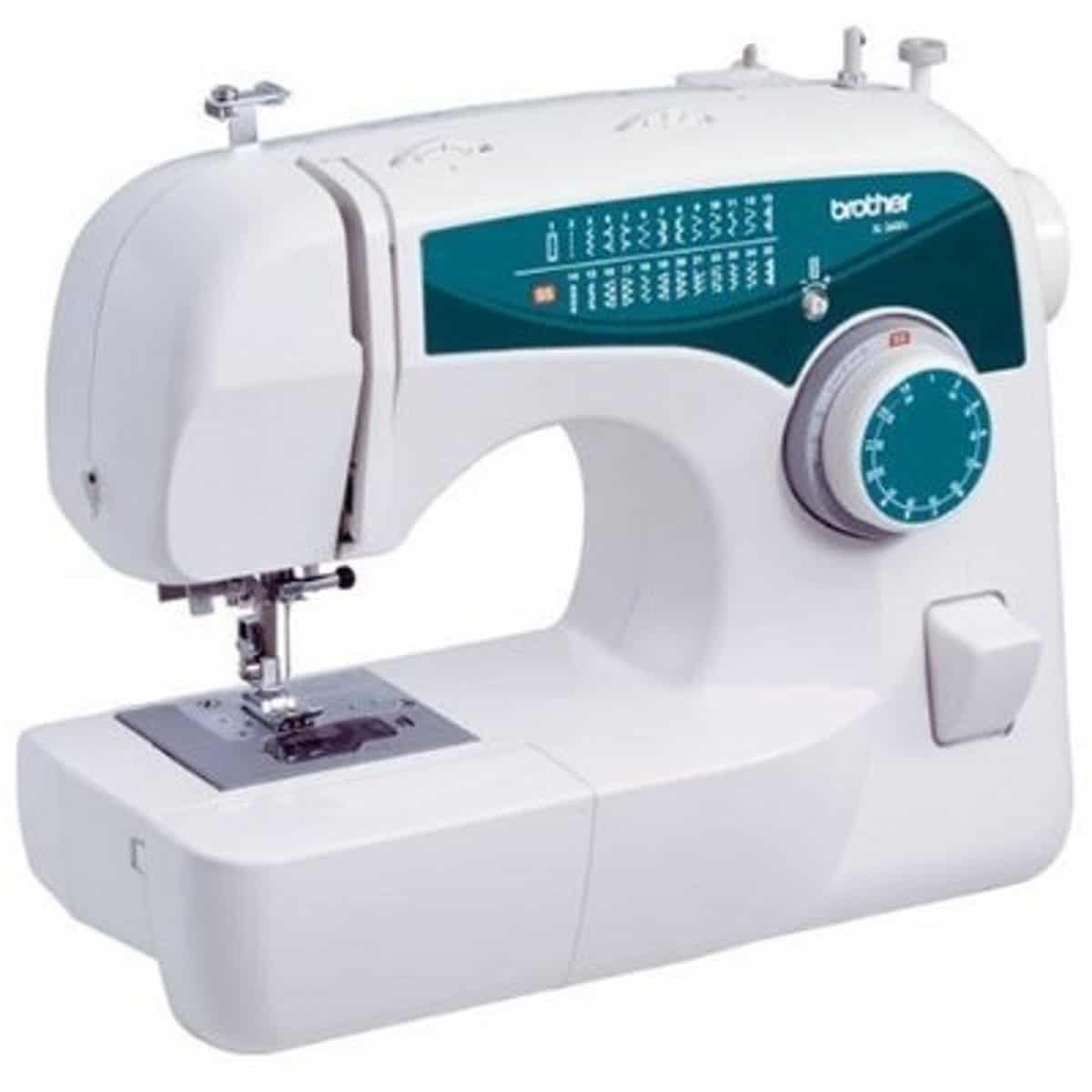 Pros
Very reasonably priced
Comes with 25 stitching patterns
Produces firm stitches
Compact and light in weight
Speed controlling features
Comes with 5 presser feet
Easy to use
Brother is a world-renowned brand
Hundreds of positive reviews
Cons
Body made from plastic
Doesn't come with a case
Some Brother XL2600i review mention that the manual that comes with the machine is a little confusing
Only basic features
No pressure adjustment for presser foot
Ease of Use
As mentioned above, the machine is an entry-level model and Brother has designed it very intelligently to make sure that the beginners are actually able to use it easily. Right from the build of the machine to its features, everything about this machine is super easy. While there is no display screen, which makes it much easier for the users to use the machine, with a low price tag, this is still an excellent value-for-money product. It stitches firmly and has a compact, lightweight design to make sure that the beginners do not find any difficulties in using this machine.
Warranty Details
One of the best things about the sewing machines from Brother is their excellent warranty period. This XL2600i comes with a 1-year standard warranty for its parts (accessory and labor included), 2 years warranty for the circuit board and electronic components, and 25 years warranty for the chassis casting. Moreover, hundreds of Brother XL2600i review mentions that even the customer service offered by the brand is very impressive.
Final Thoughts on Brother XL2600i
There is no denying the fact that Brother XL2600i is one of the most affordable machines out there on the market. With it, you won't have to worry about buying a new sewing machine because it has some great features and the best thing is that the machine comes from a brand that is well-known in the world of sewing machines. The machine is very easy to use and if you are just starting with sewing, the XL2600i can be an excellent option. While I did have some sewing experience, the affordable price tag and the easy functionality of this machine contemplated me to go with it. It's been around a year now and I only have positive things to say about this machine.
I hope that my Brother XL2600i review provided you with some great information about this machine and made the buying process simpler for you. If you still have any queries about this machine, send them through the comments section and I will try my best to resolve them.