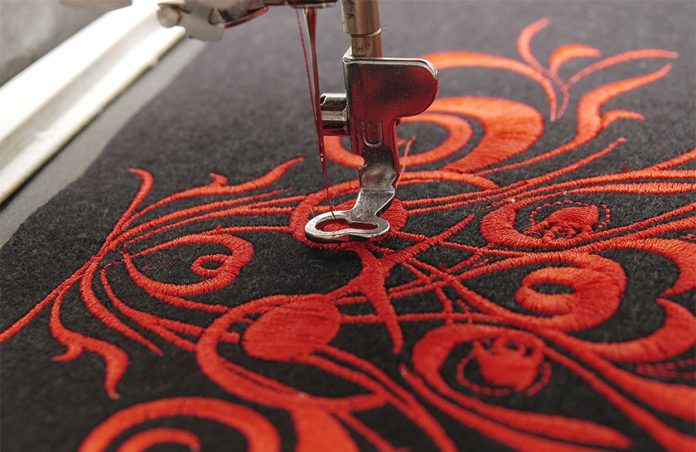 The art of embroidery is one that came from the ancient Chinese and Egyptians. As per the experts, this needle art had its birth form the work of cloth mending. As people used needles on torn seams and holes, the decorative possibilities that came with sewing became known. All through history, the basic foundation of embroidery arts has remained the same- simple stitching. In the 19th century, one of the most significant of developments came in traditional embroidery through embroidery machines, and it has been going on since.
Now there are various types of embroidery designs and patterns in the market. There is an endless array of what you can do and accomplish with embroidery, and selecting one from them all can become quite a task. As you set out to do the same, it is important that you do not let one factor guide you- but take into account everything including your personal style and tastes, availability of the material for a specific design etc.
Types of Embroidery Designs
1. Clothing embroidery designs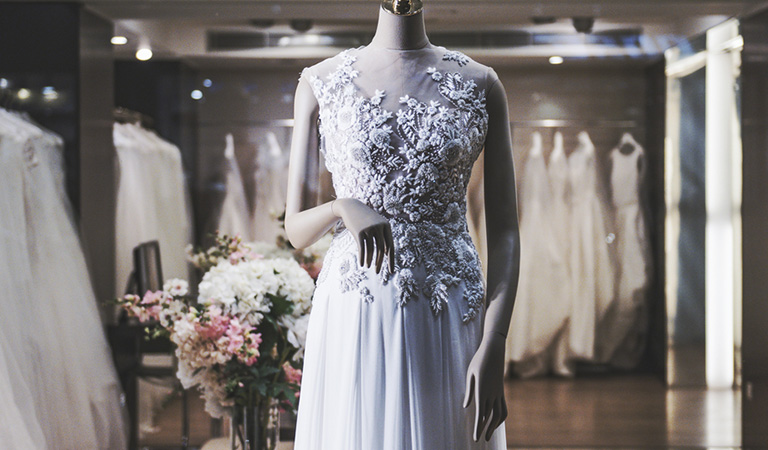 Clothing embroidery designs are amongst the popular and more commonly available types of embroidery designs. You can get clothing embroidery designs from any local embroidery shop and even online, from any website that sells embroidery material. These designs can also be used along with computerized embroidery machines. You can download their digitized versions from any website, and then upload it to the machine for sewing on garments. These designs include trouser embroidery, children's clothing embroidery, men's wear embroidery, fashion wear embroidery, dinner suits & ladies garments embroidery among many others.
2. Household embroidery designs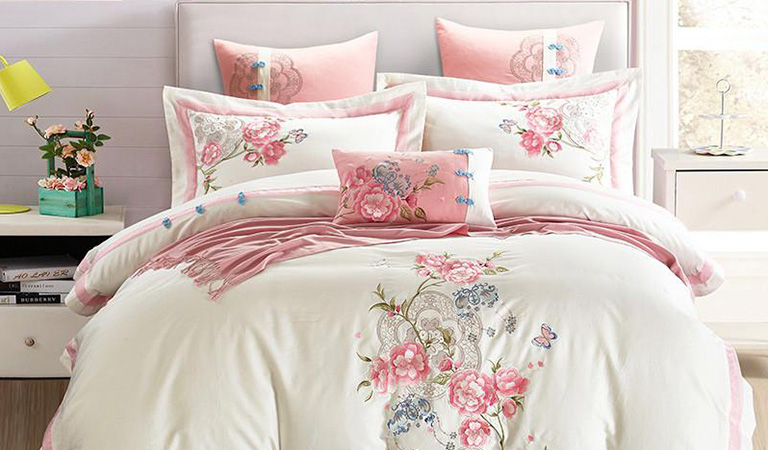 Household embroidery designs, as the name suggests, are those that are used in house-hold garments. This is among those type of embroidery designs that can be best created by a professional, due to the size, intricate designing and colors that are involved in household items, such as mats, carpets and bed sheets.
3. Logo Embroidery Designs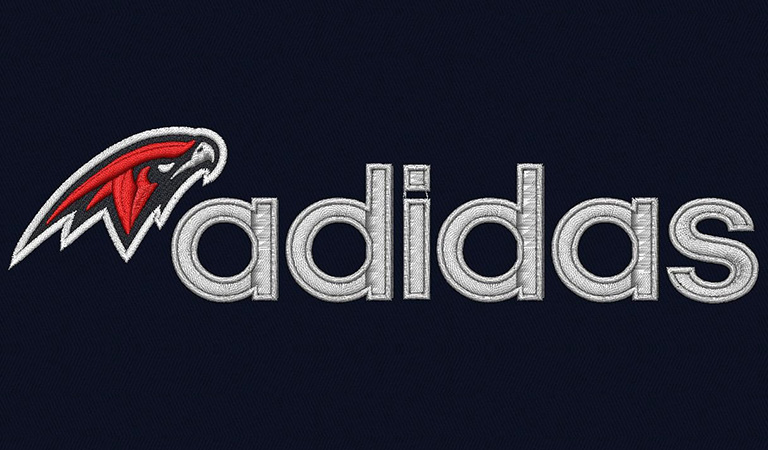 We see logos everywhere- these are embroidered on most garments, such as jackets, sweatshirts and t-shirts among others. Logos are designs that are generally create only be a professional, and most of these are created on-demand. You can order such designs online as well.  When it comes to logo designs, a lot of attention is paid to the outlines, artwork, text and all other elements.
4. General embroidery designs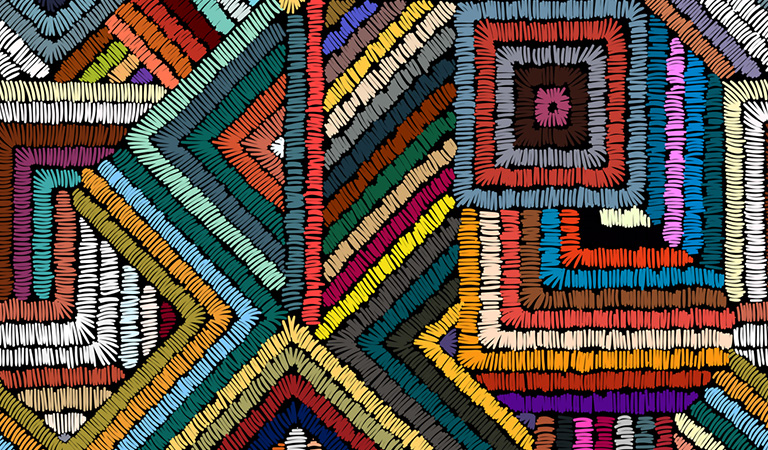 There are garments like caps, gloves, shoes and many other types of apparel that are embroidered on with specific designs and patterns. The embroidery designs that are done on such apparels can be pre-designed or custom made, and can even be ordered online.
What are the things to remember as you set out to create your own design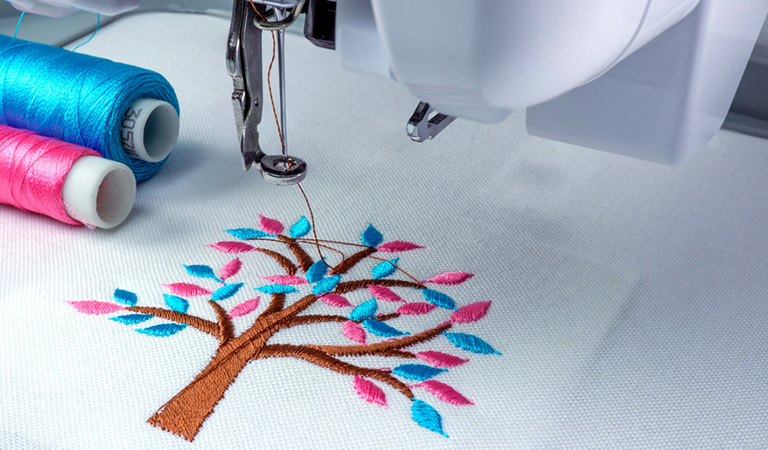 You should keep in mind a few things apart from the type of embroider designs that you can use, as you begin setting up your own project. You should begin by stitching your preferred design on some other fabric. This will help you get a better idea of what it looks like, the size that will come with it and what you can expect from the finished product on your chosen fabric. It is vital that you select the right color combination of the threads that are to be used, and with that, have sufficient thread on the bobbin. Next, you need to select a hoop that can hold the fabric firmly. Before you begin, check everything to ensure that all tools are in order before the process of creating the embroidery design begins.
In embroidery, it is always easier to go with smaller designs. For instance, a 3 to 4.5" width for the left-chest emblem will be sufficient for most shirts.
While it may seem like the convection, you do not always need to go with the middle as the primary location for embroidered design. There are many other places where this can be appropriate. For instance, the left sleeve in a short-sleeved shirt would be a refreshing change.
In creating an embroidery design, it would be best that you avoid any mistakes at all. However, if any do happen, than you can try fixing them by tearing them out. If that is not feasible, then you can either edit it or cover it up.
When you are trying to embroidery of text on a dark fabric, use either black bobbin thread or thread that is of the same color as the fabric.
The needle should be changed frequently, and before you embark on a new project, use a new needle.
The outline of text and objects should be of minimum size, especially in case of logos. Smaller objects do not require outlining since it does not really show up on the finished product.
Thus, with all the information about various type of embroidery designs and how to best use them, you should be able to execute any embroidery project with ease and the best results.