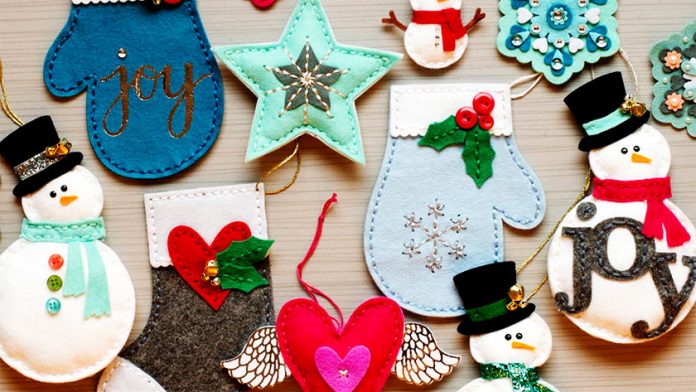 When you are working on projects, appliques and embellishments are great ways to add pizzazz and interest to any project. With die cutting, you can easily cut pieces into virtually any shape. This allows for beautiful complex shapes to be cut quickly. With adult supervision, children are easily capable of assisting and creating beautiful projects and with embossing dies also available, you can now easily create millions of projects! That's why knowing how to use a die-cutting machine is of utmost importance.
How does a die cutting machine work?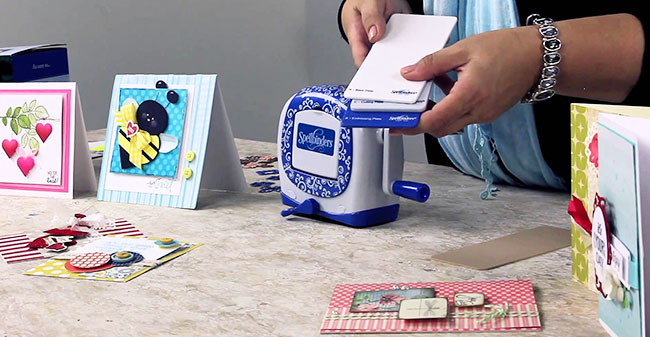 Die cutting uses metal outlines with a turned metal edge and pressure to cut thin sheets of fabric, paper, or other media as we'll discover below. Dies are placed on the chosen medium and both are placed between two pieces of plastic. The whole assembly is placed in the die cutter and then ran through the machine.
How to Use a Die-Cutting Machine?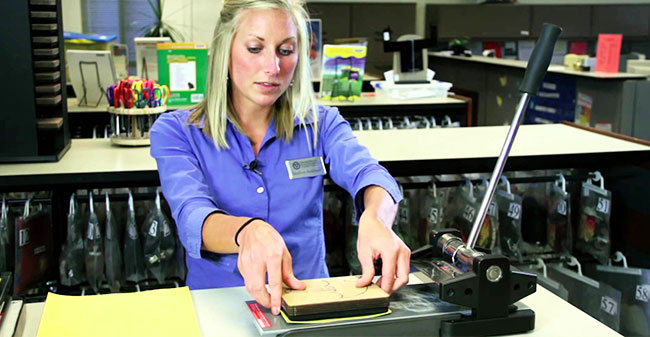 Once the assembly comes through the die cutter and is taken apart, the dies have cut the shape due to the pressure going through the machine. The medium can then be easily punched out of the fabric. Depending on how hard the assembly was compressed, you may also have to punch the medium out of the dies. The dies cut the fabric though and are easily removed.
Different Die Cutting Mediums:
Fabric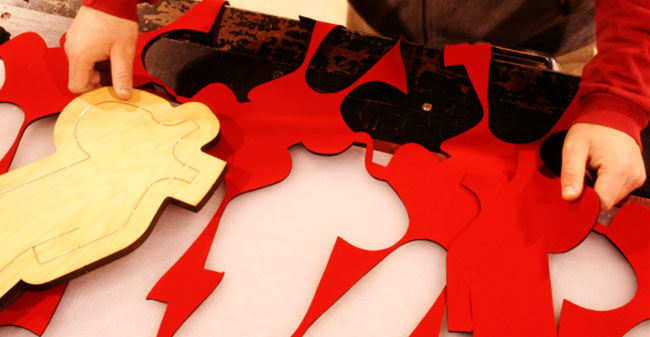 Fabric can easily be cut by using a die cutting machine so long as you take a few things into consideration:
Thickness- Dies aren't easily used on thicker fabric like denim or corduroy so if that's the case, consider what type of die cutter you are going to purchase.  '
Production-Depending on the fabric and die cutter you use, up to 10 pieces of fabric can be cut at one time. If you have a production project or will just be using your die cut a lot, make sure that you get one that best meets your needs.
Fabric cut-outs can easily be used as appliques for blankets, clothes, and embroidery projects, which might be very useful if you have your own embroidery business. The appliques themselves can also be sewn or embroidered for added flair.
Stencils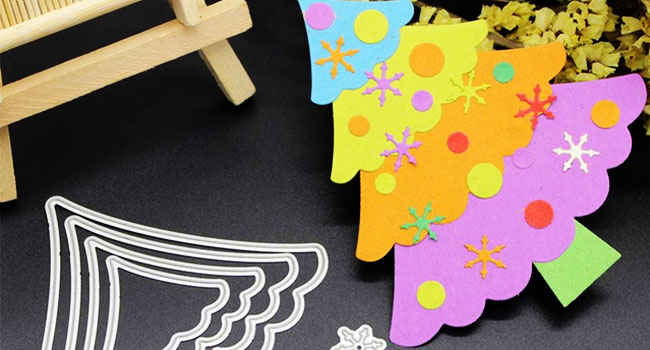 How to use a die-cutting machine for stencils?  Die cutting is a great way to make stencils by creating templates out of heavy duty material to further expand the shapes that you can create.  Stencils can be used to further create other craft items including decoupage, collages, paintings, window clings, and wrapping paper designs.
Use the die cutter on heavy-duty cardstock to create stencils of all shapes and sizes.  These stencils can be used on many projects, just use your imagination!
Scrapbook Designs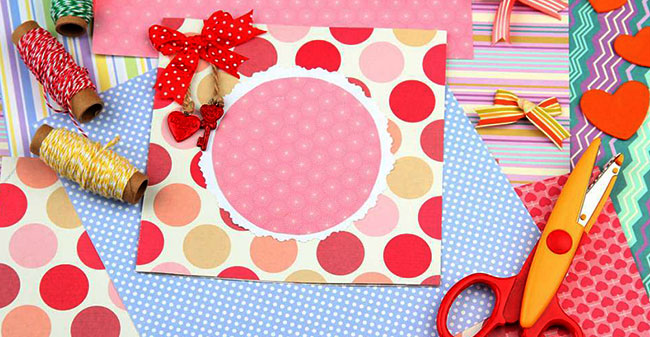 There's nothing like adding those small embellishments and feature pieces to your scrapbook.  These take your projects to the next level and turn it from a mere photo book to a statement piece that you and your family will be happy to share.  How to Use a Die-Cutting Machine is limited only by your imagination!
When creating scrapbook designs, take into consideration not only the paper that you use, but also what coloring, painting, and dyeing can be done to enhance it.  You can take the outline that's been die cut into a banner and color it a million different ways.  This flexibility allows you to customize your embellishments to your child's school colors, multiple holidays, and your husband's favorite football team.
In addition to just cutting, die cutters can also emboss.  Depending on how the die is created you have the potential for adding dimension to your projects with ease.
Magnets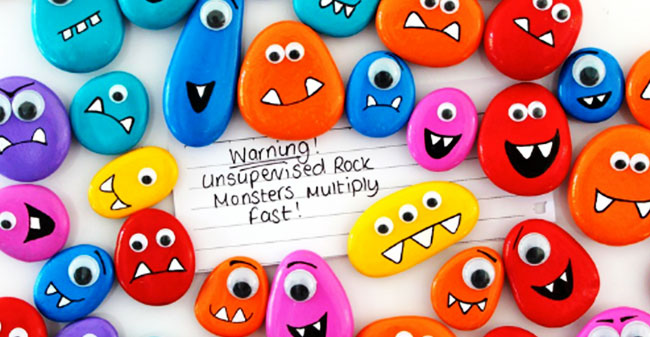 While one may think that only paper or thin fabric be used in die cutting machines, you'd be surprised to know that magnets can also be used to easily create outlines that can cut professional-grade magnets easily.
Whether you are creating wedding save the dates or magnets for your dear granny, outlines can easily be cut to make quality, modern magnets.  These aren't your normal rectangles, these are any shape you have a die for.
Stickers and Decals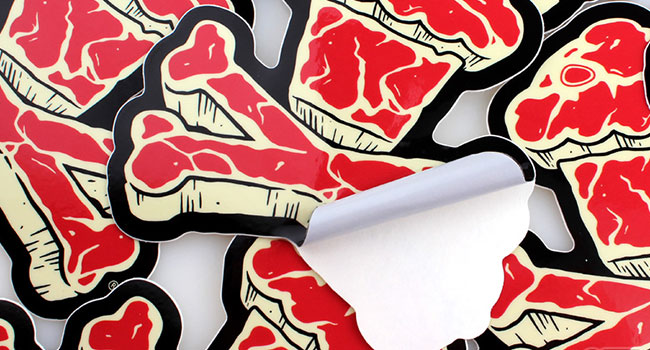 You can enhance your magnets or just about any other surface by making sticker and decals with adhesive backed pages. Easily available at your local box store or online, stickers can be used to bring publications to the next level, unique labels for your brand of jams or soaps, or gift tags of all shapes and sizes, stickers are great for a lot of things beyond decorating your trapper keeper.
Homemade Cards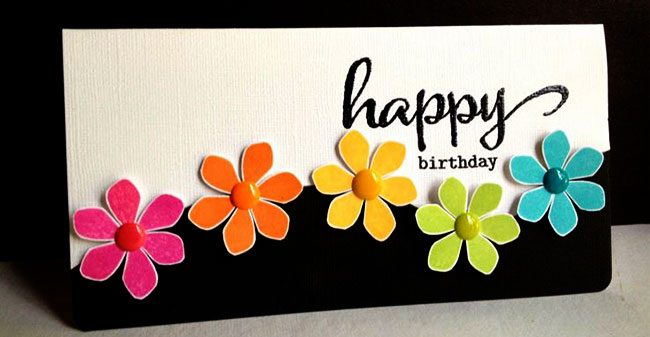 Homemade cards are easily embellished with die cutters. In addition to dies that cut shapes, specially designed dies allow embossment in many different textures, including polka dots, ridges, wood grain, and lines in all directions while still being able to be used to cut the shapes when you're done. The sky is the limit!
Fun Foam Designs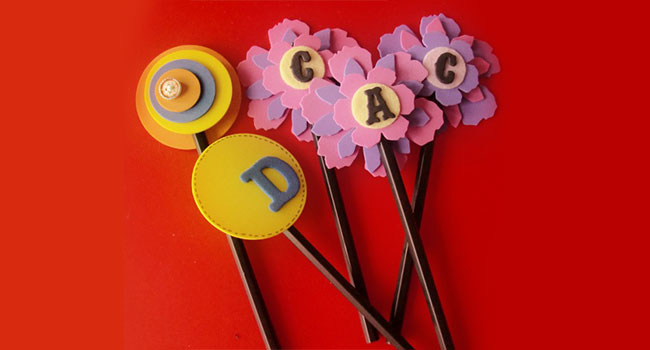 Foam, like the magnets, can be cut so long as it is a thin sheet.  Foam is also easily embossed with some sorts of dies depending on the design.  Foam can be used alongside stickers for more creative ideas.
Different types of die cutting machines
Now that we've gone over why you need a die cutter and how many different projects you can easily create, let's discuss the different types of die cutters and the benefits of each type.
Both Manual and Automatic Die Cutters use dies that need to be placed on the medium and pushed through the machine. Whether that process is manually driven or automatic, the process is the same.
Manual Die Cutter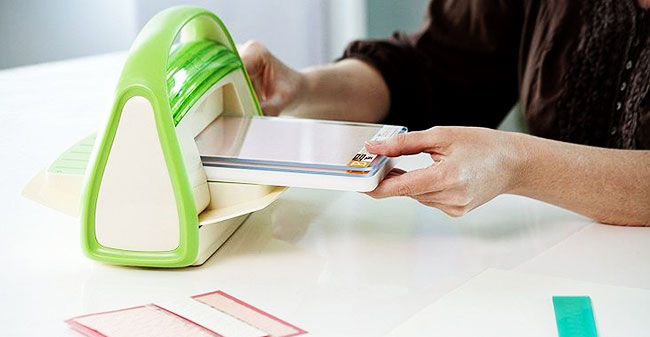 Manual Die Cutters work by a crank. Two plastic pieces sandwich the dies and medium between them.  This assembly is placed in the machine. A crank is turned and the machine advances the assembly through the machine. The assembly advances and with the pressure created the dies cut or emboss the medium.  Once the assembly is advanced by the crank, it is taken apart.
The benefit of the manual die cutter is that it doesn't cost electricity.  No matter if you're in your living room, or taking your manual die cutter with you to your daughter's ballet class, you aren't tethered to batteries or an extension cord.  The drawback with a manual die cutter is that you may have difficulty advancing the assembly through depending on what is between the two plastic pieces.
Automatic Die Cutter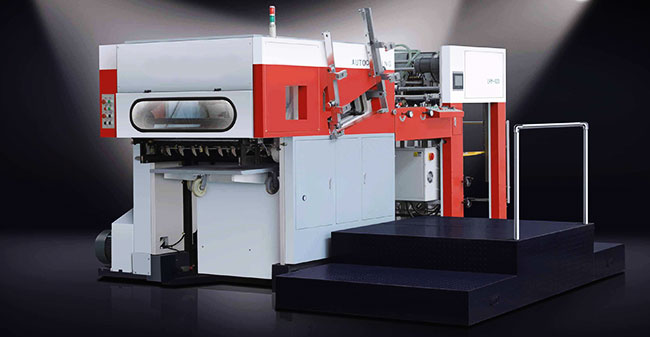 Automatic die cutters work in the same way as the manual die cutter by advancing the assembly through the slot in the machine. But the difference is that the process is not advanced by a crank. The machine does the work for you!
The benefit of the automatic die cutter is that a crank is not needed and no matter if you're not strong enough to use the crank due to disability or age, you can still reap the benefits. The drawback for these is that you are limited to only using when you have electricity around, but if you're working in your home, electricity is readily accessible.
Computerized die cutters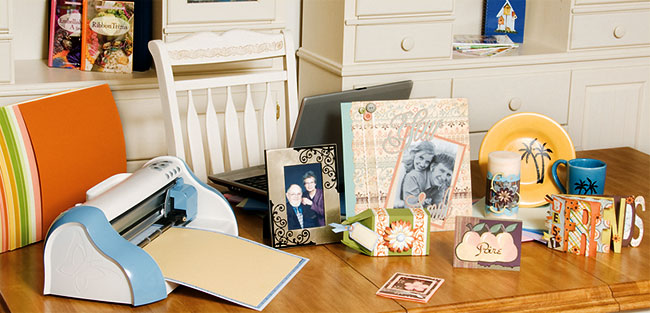 The last option, and most expensive item by far, is the computerized die cutters.  Instead of a machine compressing the plastic sheets and allow the dies to cut the medium, the computerized die cutter cuts out the designs similar to how a printer's printhead works.  This automatically cuts out the shape without the use of dies.
Programs are necessary and a little bit of computer knowledge is needed to navigate through the computer program.  Once you learn the program, most are similar, and it is easy to maximize the number of cuts per page, saving money no matter what medium you are using.  The drawback is that these are expensive and you have to buy more extensions to increase the number of dies.  You are also limited to brand and am unable to use other brands dies like you would for the manual or automatic die cutters.
Flexibility and creativity are your limits when die cutting. With many mediums and new dies and extensions every day becoming available, the tool will only continue to be useful for any crafts that you make.  Treat yourself with a tool that will make your life easier and create memorable crafts for yourself and your family. Consider a die cutting machine today as part of your essential fabric cutting tools.