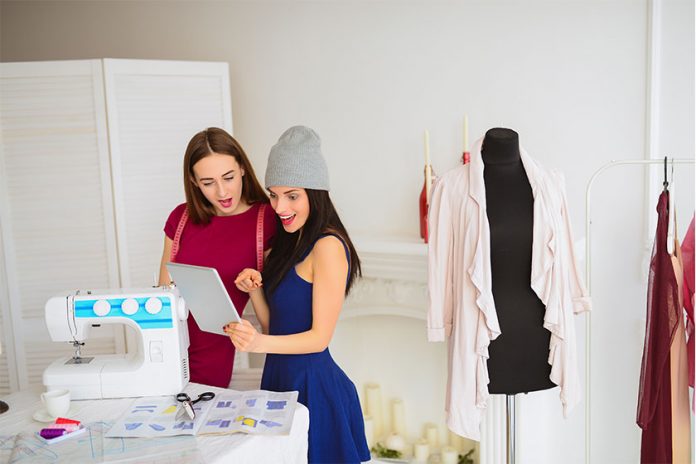 If you are looking to buy a home embroidery machine, the number of options available in the market can easily confuse you. There are innumerable options and each have their own unique features. Before choosing an embroidery machine, it is very important to first understand your requirements from an embroidery machine and this will enable you to understand the type of features you should have in your home embroidery machine. This post will talk about some of the most important consideration when buying a new embroidery machine for home.
Combination Sewing and Embroidery or Only Embroidery Machine?
There are machines that can only be used for embroidery work. These machines can only be used to embellish and not for sewing or mending garments. Such a machine is perfect for you if you already have a sewing machine to do the sewing job or are only interested in embroidering the ready-made garments, crafts, or other items.
On the other hand, combination machines provide the functionality of sewing and embroidering. These are standard computerized units that have the stitches and features required for creating quilts, garments, etc. And they can embellish as well. Some of these machines come with a detachable embroidery unit which you can attach and remove as per your needs, while others have embroidery functions built into them. A combination machine is ideal for you if you want a machine with sewing functionality as well, want to upgrade your existing sewing unit, or don't have enough space to accommodate two separate machines.
Ease of Use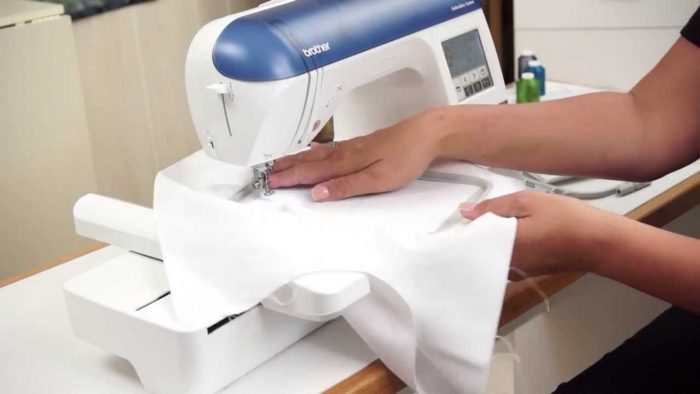 The next most important consideration when buying a home embroidery machine is how easy the machine is to use. First have a look at the control screen and the buttons of the machine. How will you select fonts, designs, and borders? What is process if you want to stitch a design? What is process for importing additional designs? Do the sequences and menus easy to understand? Are the functions easy to find?
What kind of help if the machine able to provide if you are stuck with something? Are the messages in plain English or use a variety of geeky words? Make sure that you have answers to all these questions and only pick a machine when you are satisfied with the answers.
Moreover, there are also a number of machines that feature threat cutting and automatic threading to make the process easier.
Maximum Embroidery Field Size
The embroidery frame size or field size is the largest area that a particular machine can stitch. Even if you choose a higher hoop, the machine won't be able to stitch more than its field size. As a result, the field size is the maximum size of design hat you can create with a machine at a time. Majority of the machines have a field size of 4 x 4, but some of the machines require a field of 5 x 7, or even larger.
Downloading Additional Design
Over time, you will start looking for additional designs. You can easily search for thousands of designs on the internet. You can find free designs as well as designs for which you need to pay. But how will you get these designs in your home embroidery machine?
There are a number of low-end, older machines that can only read floppy disks or special embroidery memory cards. These types of machines are the most difficult to deal with, but are ideal if you do not own a computer.
Modern machines feature memory card slots and some of them also have USB ports with the help of which you can easily add new designs to your machine. Modern machines can be divided in two different categories. One that allows you to connect them to a computer for directly transferring the designs and second, which feature a USB port that accepts flash drives and thumb drives. With the second type of machines, you only need to copy the embroidery designs from a computer to a flash drive or a thumb drive and then insert them in the machine to copy the designs again to the machine.
Budget and Value for Money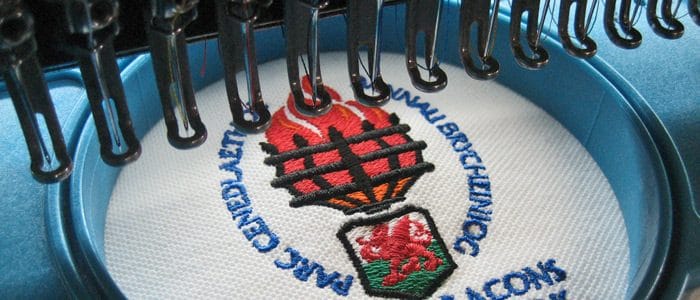 Last but not the least is your budget. A good home embroidery machine starts at around $500 and can go up to thousands of dollars. The high-end embroidery machines have better features and are quicker and/or heavy duty. However, you are not generally required to have these features if you only want to use the machine for your personal use. Also, a lot of people purchase a mid-range machine and then use embroidery software for creating and editing most complex of designs. Moreover, a large number of decently-priced machines now offer a variety of useful features.
Before even heading out in search for a machine or browsing through the options online, fix a realistic budget and also keep in mind that you will also be required to invest in other supplies , like threads, needles and stabilizers. Whether or not you need an embroidery software as soon as you buy a machine will depend on what you want to do with the machine and what kind of machine you purchase. Also, make sure that you purchase a machine only from a reputed seller, especially if you are spending thousands of dollars on a high-end model.
Keep these things in mind if you are planning to buy a home embroidery machine to make sure that you make a smart buying decision and the machine you buy is able to provide you with the desired results.